In today's post, I'm going to  explain Benefits Of Organic Farming
As the population started increasing, the world is facing health issues due to the excessive use of chemicals in our farming produce to meet demand and supply. Nowadays, most of the people are suffering from some or other health disease in families.
Organic farming is an approach with which you can produce high-quality organic food without the use of harmful chemicals and substances, which leads to health issues in society. Many agrochemical manufacturing companies are seeing organic farming as the next wave of agriculture.
What is organic farming?
Organic farming is the agriculture system in which ecological based biological fertilizers and pest controls are used, which are derived from animal and plant waste and nitrogen-fixing cover crops. This is the most environment-friendly agriculture system.
It completely opposes the use of a harmful chemical substance which is harmful to the health of the people. Agrochemicals manufacturers are producing organic fertilizers and pest control to save people.
Why is organic farming so important?
It is an entirely natural and sustainable farm management practice that is value-based, and In other words, organic farming is not just a practice. Still, it is a philosophy of working together with nature. It is a holistic farm management approach that aims to create an environmentally, socially, and economically sustainable food-producing system.
More precisely, organic farming is primarily based on managing the agricultural ecosystem instead of relying on external farming sources such as artificial fertilizers, pesticides, additives, and genetically modified organisms.
Benefits Of Organic Farming
It is more sustainable
The first and most important Benefits of Organic farming have a more sustainable impact on the environment around us due to the method used by farmers. The soil is more abundant in nutrients such as nitrogen and much healthy for biodiversity. Agrochemicals manufacturing company is working on increasing the production of organic fertilizers due to the increasing demand for it.
Organic food is not only healthy but also helpful in the growing economy with a positive impact. Considering its vast majority of farms, you can use a conventional method to support this growing industry.
Organic is better for children.
Research shows that pesticides can hurt the neurological development of the child and fetuses. Pesticides food can damage their small tissues slowly and can lead to more significant health diseases such as heart attack, cancer, or migraine. Organic can be helpful to improve the ADHD conditions in children and can save them for the long term. If you want to have better generations, start blending organic food in their diet.
Washing organic food does more.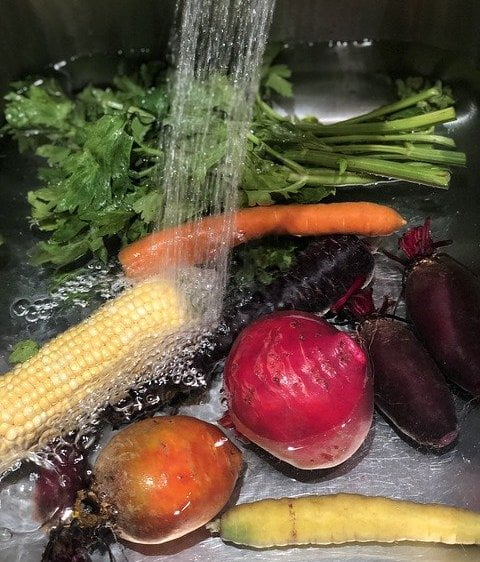 Some people believe that they can remove the harmful chemical content from the vegetables just by washing them, but they don't understand that just washing the outer layer of the vegetables does not remove the harmful content from them. On the other hand, washing works double benefits for organic foods as it is internally pure and will be beneficial for your family overall health.
Washing is a good habit as it removes the naturally growing pathogens on your foods but makes sure that you are adding the amount of organic food into your diet to have a balanced and healthy family future.
Organic and natural are not the same.
Many consumers are fooled by the manufacturers who employ the label "100% natural" on their products. Look at the name of the agrochemical manufacturers' "certified organic" label to use as certified organic farms go through rigorous evaluations and testing to maintain the quality, which should be at least 95% organic material. They often have to pay for certification and a lot of work to ensure that their product is not contaminated.
Small farmers make higher premiums.
Small farmers who are producing organic foods can make more money on their counterparts. They don't need to spend extra money on massive amounts of chemical pesticides. Their production may be slightly lower, but they are selling quite substantial. If you are not working with big farmers, you can make revolutionary changes in the life of the small farmers and can change their life.
Organic foods are sold at premium prices due to its low production. Organic food does not fit in everyone's budget, but they should blend it in their diet for doing health balance.
Challenges of Organic Farming
Convince the farmer
Organic farming is not a cheap process and involves costly expenditure. This is one reason which keeps many farmers away from doing it. One can easily arrange maintenance stuff and fertilizers and the use of chemical fertilizers is something that changes the whole definitions.
For organic produce, the farmers need animal manure and compost. Some private players are ready to support the farmers at different levels, but they are not at a large scale and less feasible option. The government should come out to decide the MSP of the organic produce and sell it to the willing buyers.
Supply-demand disparity
The demands of the organic products are generally from the metro cities, but there is no certain land to produce organic, which is the main reason for the disparity. The government promotes organic trade and exhibitions but not suitable at the ground level. We need to ensure the local supply for local demands to remove the disparity of organic produce.
Shortage of seeds and inputs
Seeds and inputs are central elements of organic farming, and the government does not provide any subsidy for organic farming, and most of the farmers are dependant on the traditional method of farming. The government has to take certain steps for organic farming by giving subsidy and prevent conventional farming and encourage organic farming and has to provide resources.
Confused certification
The government has made the certification process complex, and the cost of certification is in the hands of private players. Also, there are some other additional costs involved in organic farming than traditional farming, which discourages the farmers.
The high price of the organic produce in the price-sensitive country
The prices of the organic products are higher than traditional crops and are unaffordable by the local people. The cost is higher due to its complicated process, inputs, resources, marketing, and supply chain costs.