People who love to grow their own greens at home will surely invest in some tools and things for gardening. Regardless of the size of your garden, another important addition to your agricultural setup would be a garden shed.
A garden shed is an outdoor structure that comes with many uses. You can build your own garden shed from scratch or you can purchase a complete package to easily set-up at home, such as the EasyShed.
Check out the following reasons why you should consider adding a garden shed to your agricultural setup.
A Place for Potting Greens
Your garden shed is add more value to a garden like a greenhouse. If you already have a garden shed, then you can simply use the shed for this purpose straight away.
While it's easier to set up a ready-made shed, you can also make your own from recycled materials. Remember though that if you use the shed for potting your plants, it's not recommended that you keep the plants inside it for a long time as the environment may not be as excellent as outdoors.
Storing Garden Tools and Materials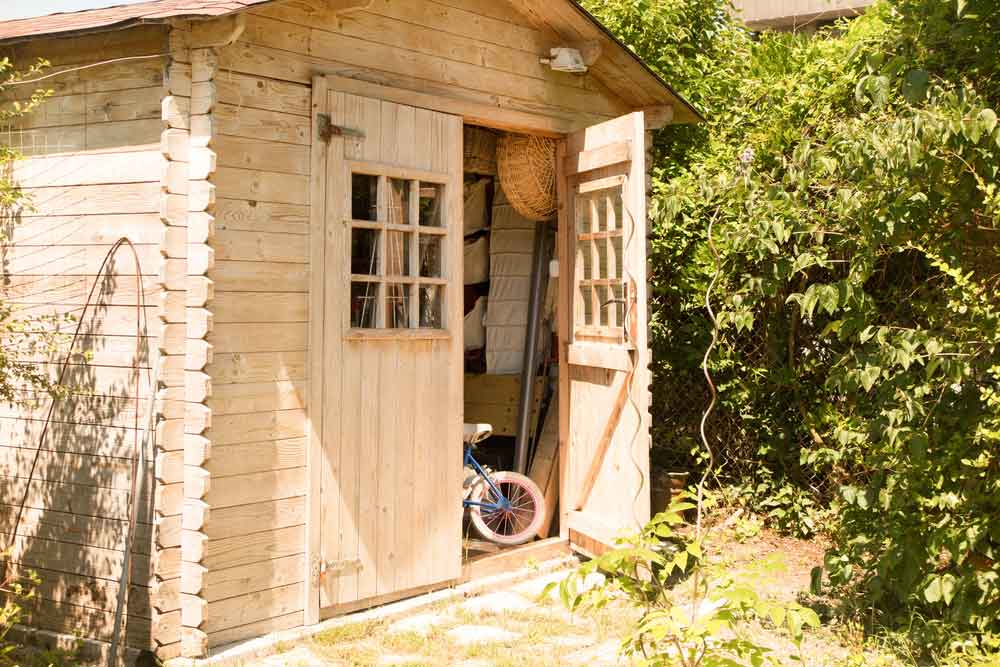 The primary role of keeping a garden shed is to have a place to store all your gardening tools. When you place your materials in one place, it becomes easier for you to retrieve them as needed. If your garden shed is spacious, you can even store other items inside it, such as sports equipment, toys, or things that are usually used in your yard.
Your garden shed can match your home's style, but you can also choose from various prefabricated structures that are built from solid materials. As an additional tip, if you use as storage for small gardening items, ensure that you provide sufficient lighting to make it easier to find things inside it.
Storing Hazardous Materials
Farmers usually need weed-killers or fertilizers to help improve their garden and ensure a positive outcome. Unfortunately, these materials are hazardous to one's health and should be stored properly.
If you have children or pets at home, keep these chemicals away from their reach for everyone's safety. As a solution, a garden shed should come in handy for storing hazardous chemicals.
Keep Your Machines
If you have a farm or a large garden, it would be difficult to prepare the land manually and you may have purchased some machines to help you in effectively taking care of it. Although these machines are helpful for your farming techniques, most of these take up a large space. Because of this, it's difficult to find a place to store them away when they're not in use.
If you have a garden shed, however, storing these machines is a breeze. Find a garden shed that has enough room to store all your farming machines as well as moving them around. Prefabricated garden sheds come in various sizes and you can surely find one that best fits your storage needs. You can even find something that provides more convenience for you, such as sliding or wide doors.
Storing Perishables
Another useful way to utilize a garden shed for your farm is to store your crops, hay, grains, or other perishable items inside it. Farmers who raise animals on their farm need a steady supply of hay. Also, during harvest time, a farmer needs a good place to store their produce.
While you can simply pile your harvested crops on the ground, a better idea is to place your produce inside the garden shed. While a shed provides space for storing plenty of things, it can also add protection to the things you keep inside it.
Animal Shelter
If you have a farm, you're likely to have animals, such as cows, goats, and horses. These animals don't just need water and food to survive since they also need living space. The good news is that your garden shed can also be turned into a stable or barn to house your farm animals.
Prefabricated garden sheds come in various forms you can choose from. If you're planning to use a shed as a shelter for your animals, ensure that you find something that provides enough ventilation and insulation to keep the animals safe.
Final Thoughts
Whether you have a garden or a large farm, a garden shed is undeniably essential for you. Working on a garden requires some tools, chemicals, and other materials that need proper storage.
Similarly, a large farm also needs a place to keep large machinery, animals, and crops. For all these problems, a garden shed should provide a viable storage solution, making it an important part of your farming or gardening needs.