Economics of Dutch Rose cultivation
Dutch rose is one of the important commercial cut flower crops in the Greenhouse. Dutch rose has high demand in the national & international market. Before start dutch rose farming in the greenhouse, We must be aware of the Economics of Dutch Rose cultivation.
Export from India (2016-17)
Quantity: 0.03 Thousand MT
Value: 141.45 Lakh Rupees
( source: nhb.gov.in)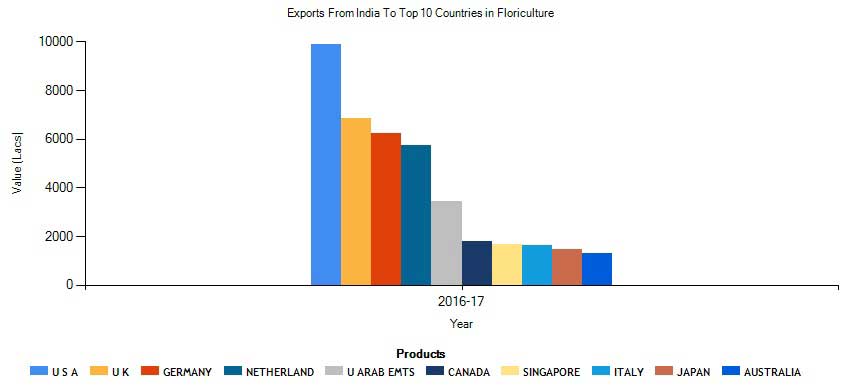 (source:www.apeda.gov.in)
Dutch rose demand increases day by day. The demand for Dutch rose is high these days.
Valentine day.
New year.
Christmas.
Marriage season.
Major Dutch rose Producing States/Districts in India:
West Bengal (Medinipur East, Medinipur West, Nadia, 24 Paraganas North Howrah, etc.)
Karnataka (Bangalore Rural, Kolar, Bengaluru Urban, Chikballapur Ramanagara, etc.)
Gujarat (Bharuch, Vadodara, Kheda, Ahmadabad, Valsad, etc.)
Chhattisgarh (Korba, Bilaspur, Kondagaon, Raipur, Mungeli, etc.)
Dutch rose cultivated mostly for export purpose so that dutch rose grower can earn a decent amount of profit.
Read more about the Dutch rose cultivation guide
Government promoting Dutch rose cultivation and giving subsidy approximate 30-80% ( subsidy percentage depend upon which state you belong)
you can find all subsidy related details on National Horticulture Board & National Horticulture mission
The initial investment for dutch rose cultivation is very high; the bank provides an agriculture loan.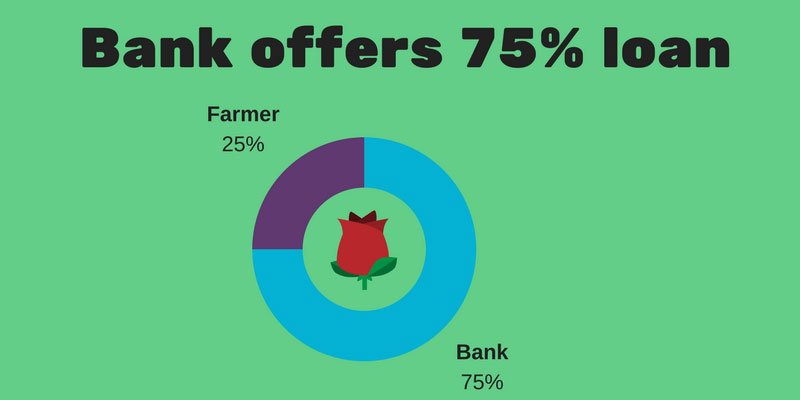 The initial investment required for 0.5 acres is around 23-25 lacs, and the time needed for break-even in dutch rose farming is approximately 2.5 -3 years.
Dutch rose is a perennial crop that is lives for more than two years. Expert dutch rose cultivator takes continuous production around 8-12 years.
Economics of Dutch Rose Cultivation:
Particular
Details
Amount
Area of Polyhouse
2008 square/meter
Polyhouse Construction
Polyhousas per NHB norms,
GI pipe structure & imported
plastic @ Rs. 750 / per Sq. mtr.
1,506,000
Irrigation System
Drip Irrigation system for plants
.Misting system, Fertigation unit, Water Filtration unit
188,000
Bed Preparation
Bed prepared
with Red Soil, Rice Husk,
FYM, Sand, etc.
220,000
Plants
Plant Density:,7.5 plants / sq. Mtr.
total Plants: 15,060 Nos
Cost of one Plant: Rs. 12 / plant
180,720
Total Investment
2,094,720
Working Capital
Electricity
3.0 unit/day
50,000
Water requirement
Approximate per year
50,000
Fertilizers
Water Soluble Fertilizers
60,000
Labour
3- 4 labours per day
250,000
Crop Protection
Spraying
60,000
Packing Material,
Transport, Sales
Commission
Packing material and
transport
120,000
Miscellaneous
Maintenance, Depreciation
226,800
Subtotal
816,800
Returns Per Year
Yield / Plant / Year
30
451,800
Price per Flower in Rs.
3
3
Total Returns
Per Year
1,355,400
Cost of Cultivation
Per Year
816,800
Net Return
Per Year
538,600
Disclaimer: (The above calculations are indicative only.)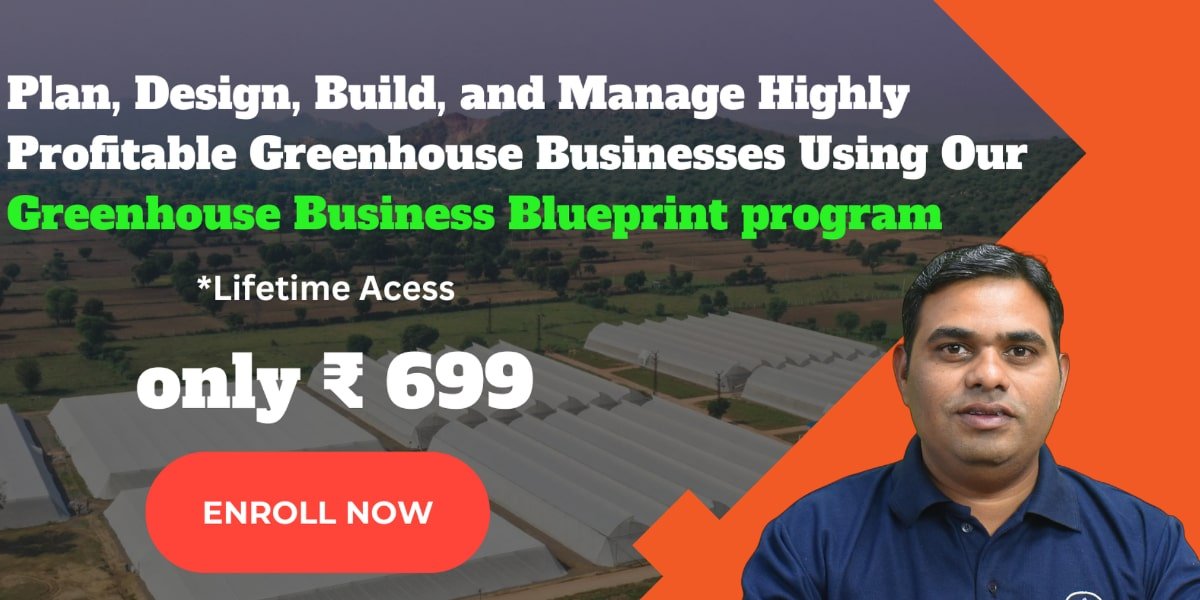 Conclusion
Dutch rose demand increase upward while studying Economics of Dutch Rose cultivation. We can surely say Dutch rose cultivation is a good option for a farmer to earn approximately 40,000-45,000 per month.